Today is 23 September 2007... Fine Day...
Early in the morning today, I woke up at about 8am to get myself done up with my dressing... Preparing myself to attend my big cousin's ROM at the Grand Copthorne Waterfront Hotel... However, it rained very heavily in the morning.. Luckily, it stopped rainning when we reached there...
Then we met up with my Sandy cousin and her parents before going up to the ballroom together at Level 4... Third cousin's girlfriend brought us up to the venue... hahaha... We finally saw the couple coming out from no-where... hahahaha.... joking... =D Began to take photos with them as soon we saw them, as we afraid later when more guests arrived, we may not have the chance. But luckily we took a lot of photos... hahaha... However, some photos that are taken are in the other cameras not mine... So, cannot post them up... hahaha...
At around 12noon, the ceremony started... I took video of the whole thingy but for safety precaution, I am not posting the videos up... hahaha... Too bad.. cannot see...=P
Soon, they are announced to be 'Man & Wife'... hahaha... So nice to see the 'Wife' in her nice wedding gown... Hope that I can oso be like her in future... hahaha.... It is always a belief that females look best in the whole life when they are in their wedding gowns...

In the month November, it will be my 2nd cousin's wedding... hahahaha....So let's hope more photos can be taken... hahahahaha....

Below are the photos: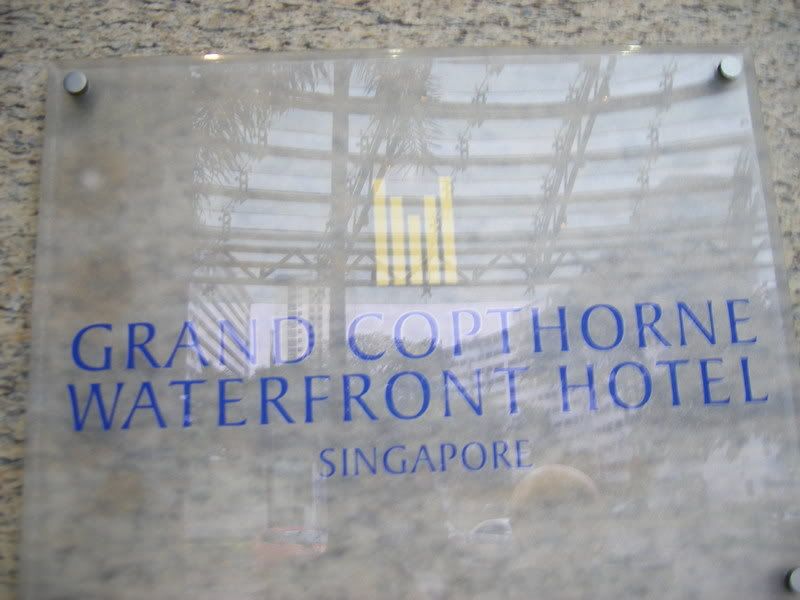 Grand Copthorne
Waterfront Hotel
Wedding Solemnisation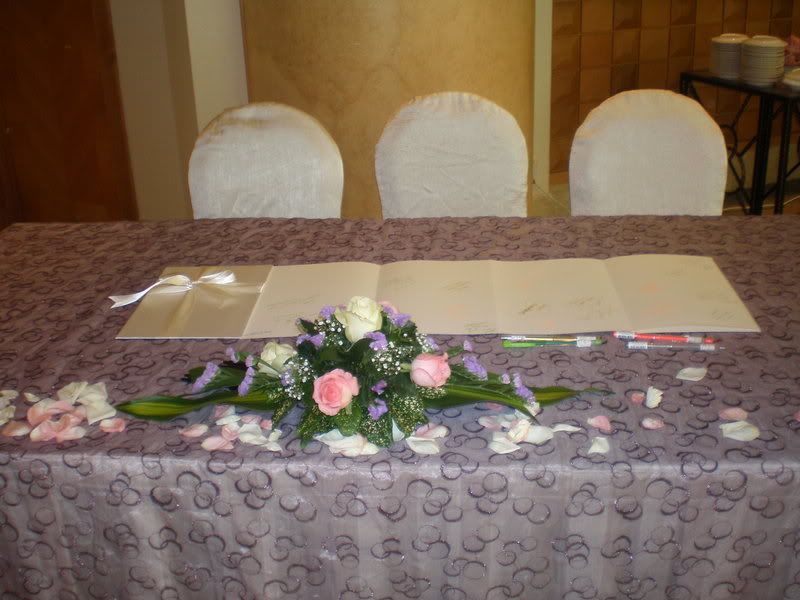 The reception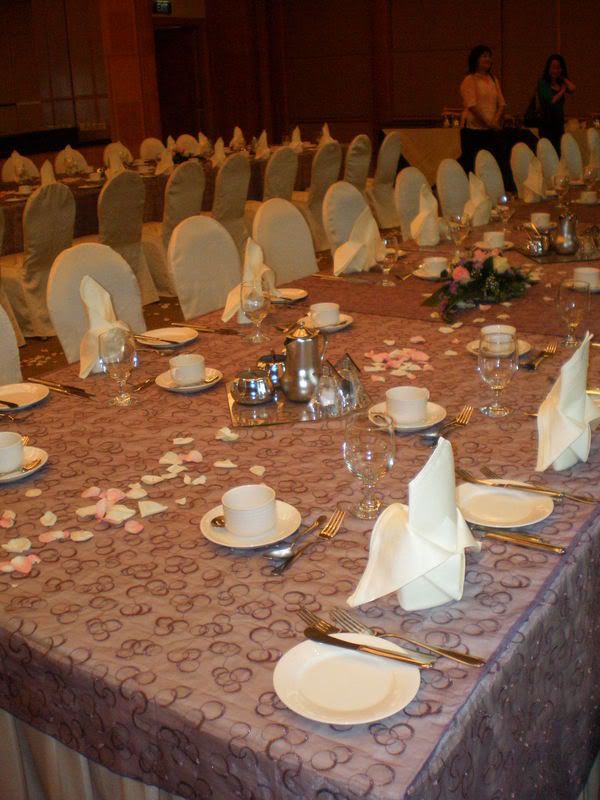 The dining tables
Their ring (the bears so cute!!)
Couple with his parents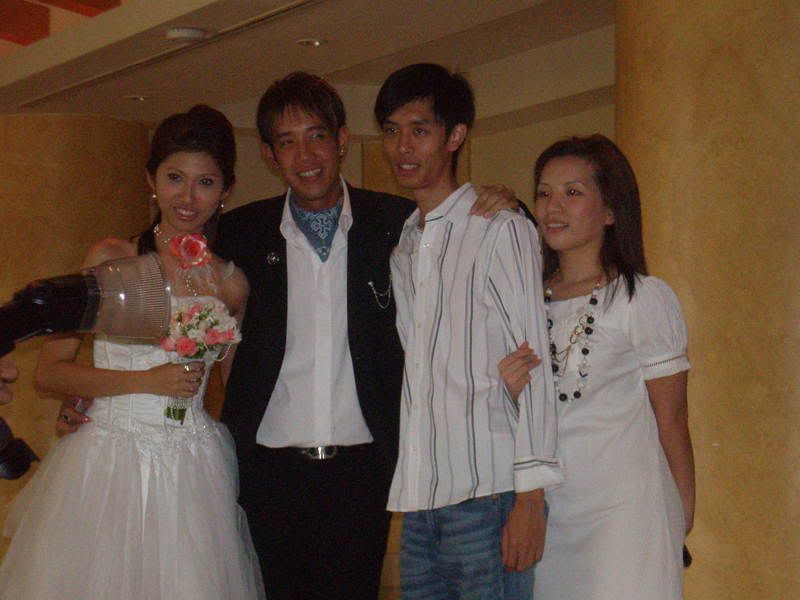 Couple & third cousin with his galfren
The Sweet Couple
(Man & Wife)
Sandy, Terrence Cousin, Carmen(his wife) & me
Us & couple
Family photo (still short of a few)
Me & Sandy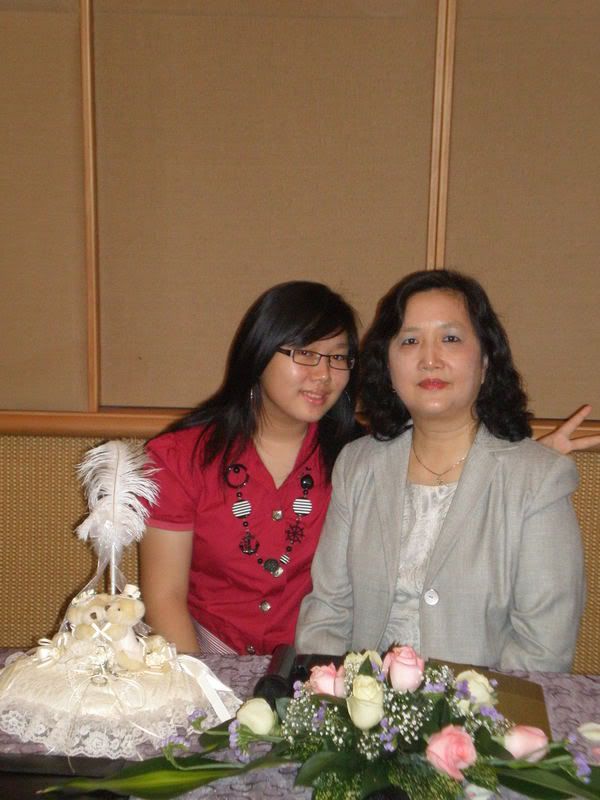 Me & Mum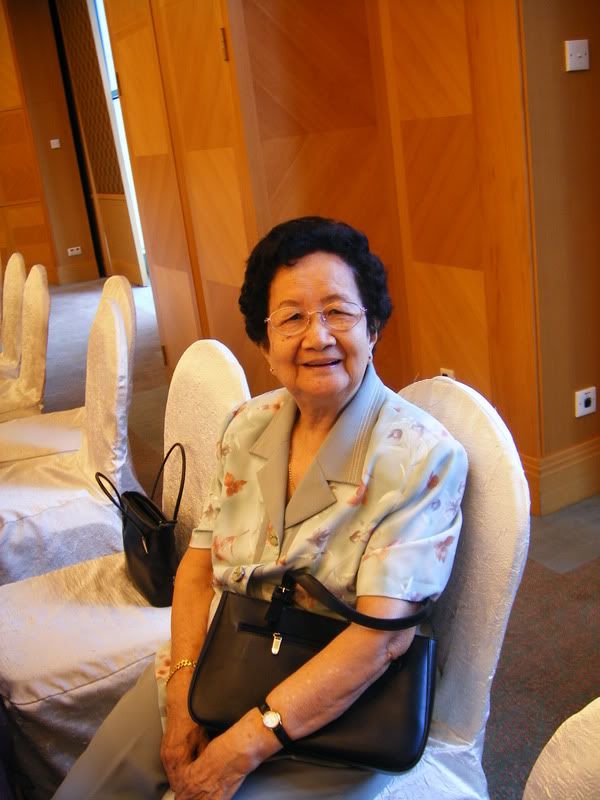 My grandmother
Big Uncle & Auntie
Me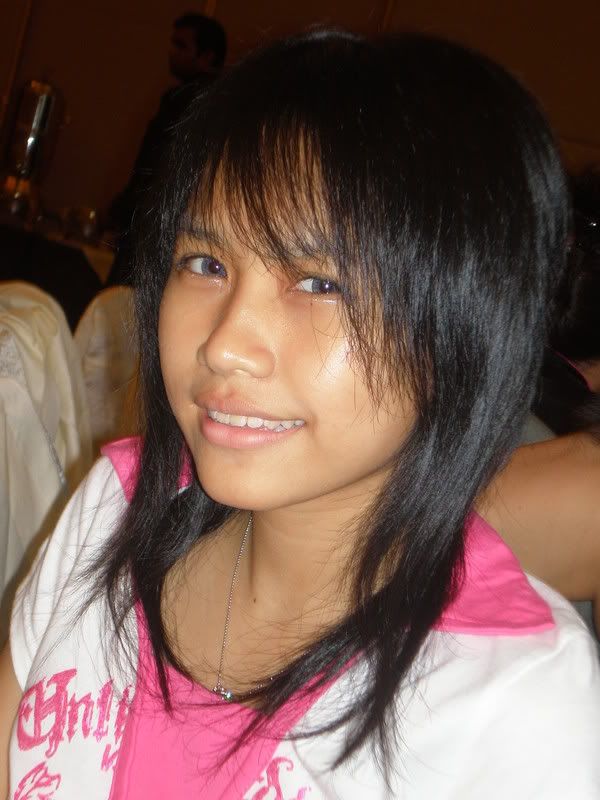 Sandy cousin
For more updates, stay tunie....=DDD